A hostess baby shower gift can make the hostess feel special. These gifts do not have to be expensive.
IN A HURRY? HERE'S OUR TOP PICKS…
In this article, I'll show you some of the ideas I use each time I'm planning to put a smile on a hostess' face.
You will have as much pleasure to realize these nice original gifts as to offer them, it is guaranteed!
1. Sangria kit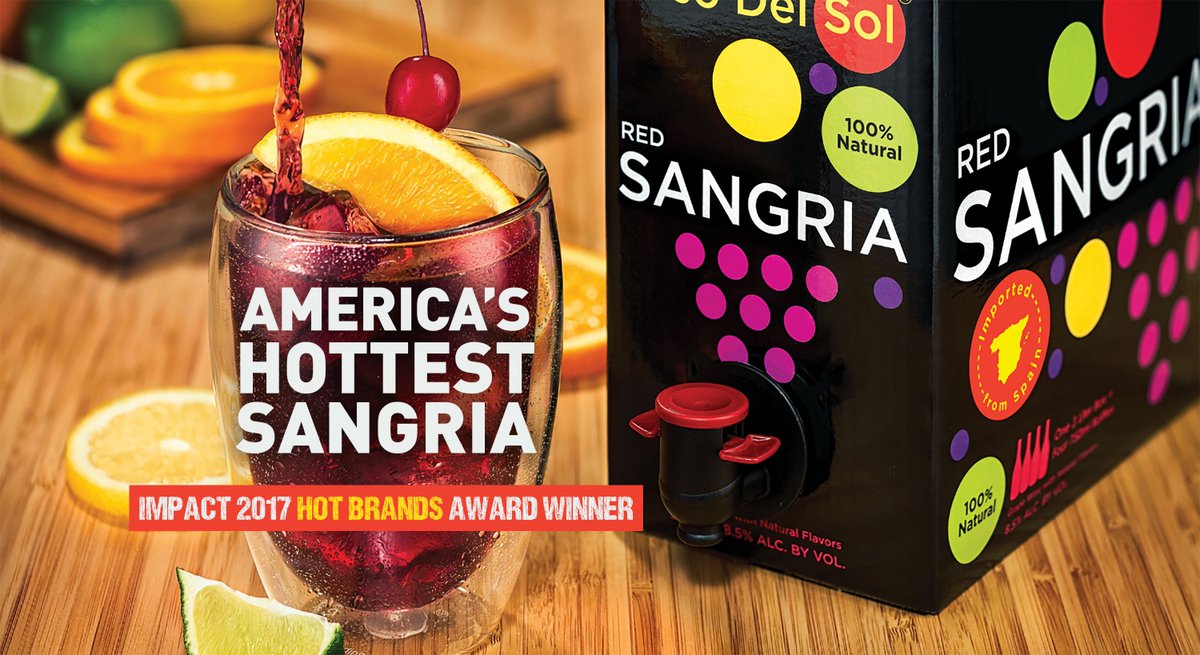 Sangria's kit will make for a great gift. Who doesn't like sangria? Synonymous with festivity, this wine-based brew is without a doubt one of everyone's favorites!
Your recipe is particularly appreciated? Why not make a nice gift set with everything you need to make it! Assemble in a large glass jug and attach a nice wooden spoon to the lid.
2. Leather coasters
Handmade leather coasters: 
Offer a gift wrap containing your host's favorite alcoholic beverages and decorate it by making pretty decorative coasters!
Get some leather scraps (you can find them in fabric stores for only a few dollars) and draw four circles using a glass as a template. Paint the outline of your coasters with gold paint and attach them nicely to your gift wrap.
Custom wine bottle label:
Are you one of those who choose a bottle of wine based on the beauty of its label? Well know that you can make your own label
The bottle of wine is a very traditional hostess gift, but the personalized label will give it a truly original touch!
To get your models ready to print, try and understand what the recipient will love. You could ask a few friends that are close to her.
4. Serving tray
Service tray painted with board paint:
When we receive, service trays are a must. Transform a simple white ceramic tray with board paint! Offer it with a small chalk so that your host can identify the food in it.
Ingenious and so easy to make!
Printed napkin: 
It is well known that personalized gifts are always heartwarming. Surprise your loved ones with napkins printed with metallic paint
Easier to realize than they look, these napkins will give a chic and festive touch to your guests' kitchen. Perfect for the holiday season!
Click here to Check Pricing on Amazon
Gift box containing all you need to make coffee: 
Coffee lovers, this idea is for you: make a gift box under the theme of coffee. You can put a nice cup, a bag of coffee beans, k-cups, sugar sticks, spices… The possibilities are endless!
7. Lime and coconut exfoliate | Shop on Amazon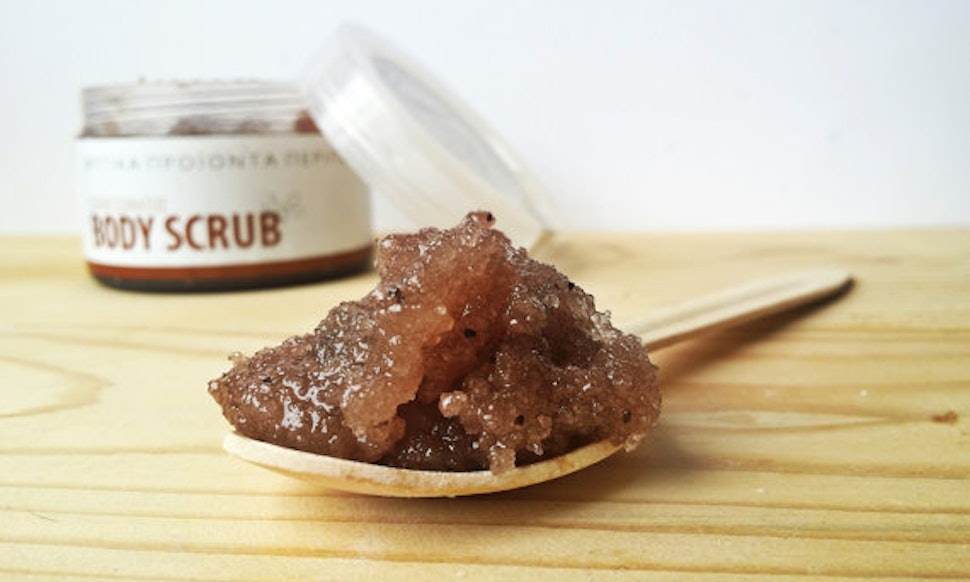 Because receiving often means spending countless hours in the kitchen, offer this gentle 100% natural hand scrub! You can make it in no time since it only requires 4 ingredients.
Put it all in a nice airtight glass jar and you're done!
8. Crocheted Soups-plate
Crocheted underlay with leather handle: 
Hook or knit fans, this project is for you! Make these cute little coasters with cream colored string and a small faux leather clip. Simple and elegant, they will match any kitchen style!
9. Plant in pot (or Potted Plant)
A classic hostess gift: a pretty green plant. For the holiday season, you can jazz your plant pot by painting it plain and adding glitter.
You can also attach a nice personalized label with care instructions!
10. Butter biscuits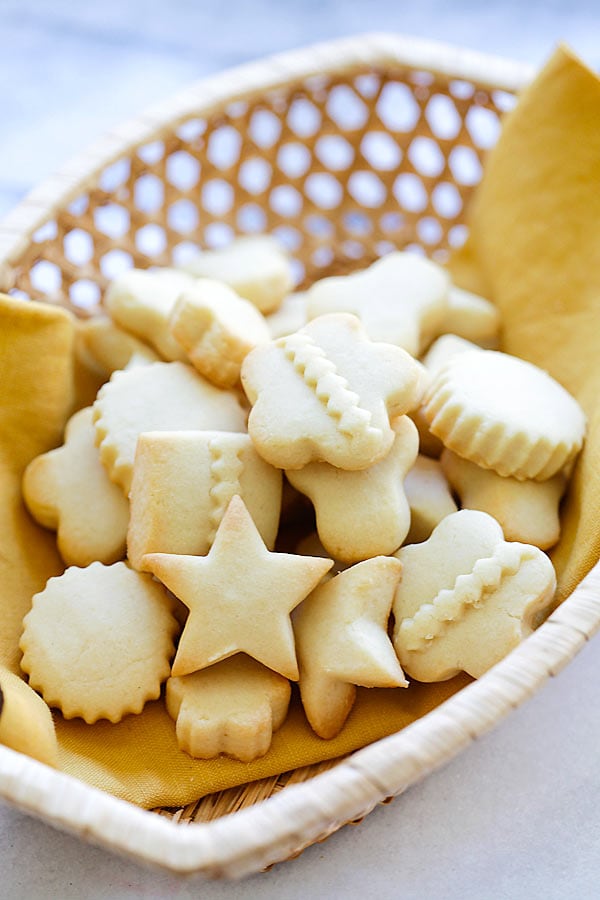 Biscuit butter, THE perfect gift for anyone with a sweet tooth!
You've read it right: you can now create a delicious spread from you're (or your host's) favorite cookie by following this simple recipe.
11. Cot linen. 
Newborns require many things. And the bedding for children's beds is also present in the wide range of needs of the child.
If you are looking for the perfect addition to any room, why not give away a blanket or nice sheets of drawings of teddy bears, ducklings or giraffes, for example?
12. Bath set. 
If you have the opportunity to decimate personal hygiene the boy's mother will thank you regales a warm bath or an adapter.
If you want an original way you can fill with classic products to serve the baby toiletry bag: sponge, soap, shampoo, cologne, brush and comb.
13. Baby monitor.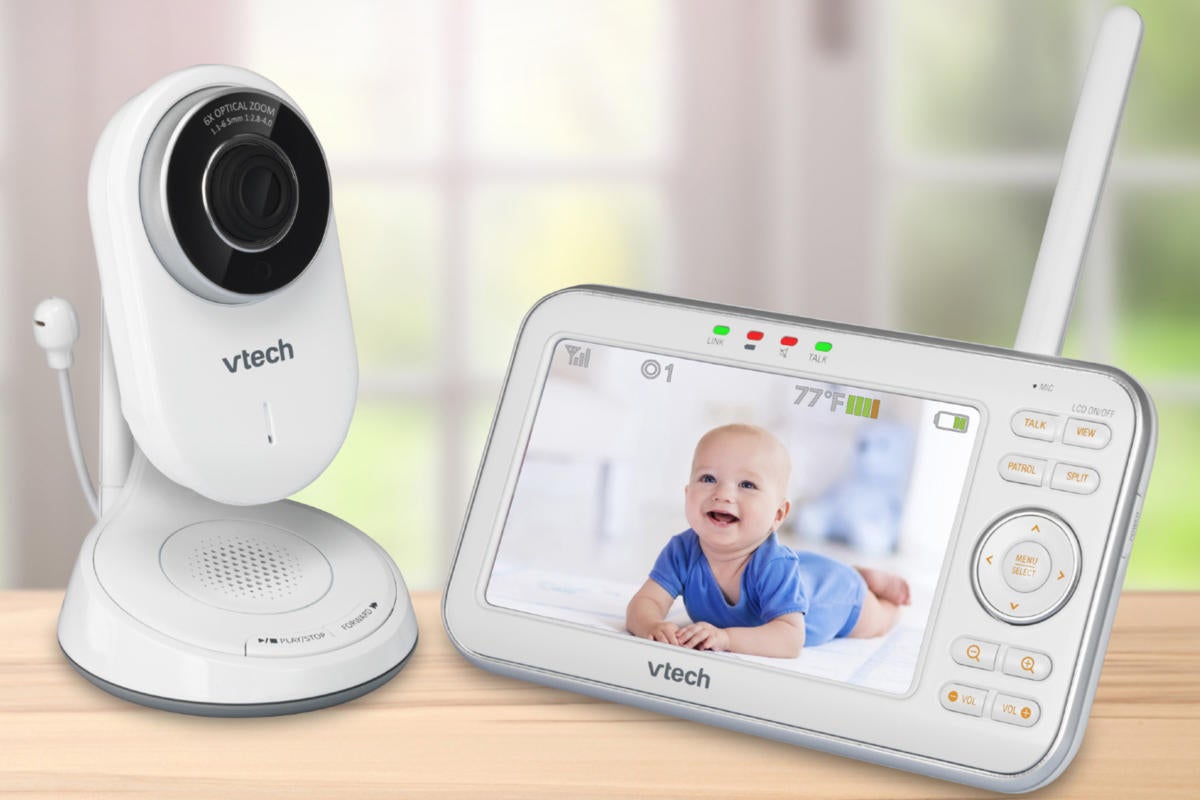 One of the issues that give the most care to parents is the safety of their children. With these cameras, which are placed next to the bedside table of the room, they can monitor all movements of their children.
The latest models feature motion sensors that are activated when the newborn has not moved for a period of time, are able to detect small breathing 600 meters and video monitors to be very careful with every move.
A delicious idea!
Others include:
Diapers
Diapers are one of the best gifts for newborns, be it the fourth or first child. Ask any parent if he had any idea how many he would have to buy during the first year, and he would most likely say that he was not prepared for everyone they were.
Do not be afraid to give a gift that may seem obvious; Practices are appreciated in the first year!
Wet wipes
Another basic article in baby grooming. They are designed to protect the delicate skin of small, have natural oils to provide more protection and allow a more natural and smooth cleaning.
Sippy cup
It helps babies leave the bottle and adapt more easily to drink, and begin to experience the new sensations of food.
Wide-necked baby bottles
They are the favorite of moms who breastfeed because of the nipple they bring. Wide-necked bottles have a wider base and are more similar in shape to the breast.
Welcome kits
It is the perfect gift for future parents. These kits contain everything you need for a bathroom routine: diapers, wet wipes pack, liquid soap or cream.
Breastfeeding protectors
In the lactation stage, it is common for mothers to have involuntary milk losses. This is when the protectors are of great help, since they prevent the clothes from getting wet and are disposable.
Toys
Toys that will never go out of style are the rattles. Now you can find them in adorable presentations, accompanied with stuffed animals that any baby will love.
Scouring cream
No parent wants to see their baby suffer from irritation. So, to prevent this, you can give creams against chafing.
Cleaning solution
A solution is of great help to protect the skin of babies, since they have ingredients that provide freshness and softness.
Premium Dairy Formulas
Not all mothers breastfeed their children, or stop doing so in a short time. So you can give formulas specially made to relieve gas or reduce vomiting.
All these gifts are really valuable and very helpful for new parents. And if you're the one giving these gifts, you'll have won a place in their hearts.